I finally finished up our winter sensory bin this weekend and the kids have been enjoying it, even my niece who is here to join us for school Monday and Tuesday this week.
I used pasta that I dyed blue, and blue and white pom poms for the filler.
-blue dyed pasta
-plastic winter characters
-cotton balls
-snow covered fake trees
-styrofoam balls with toothpicks to make "snowmen"
-blue and white necklaces
-tongs
-spoons
While I was still getting the rest of the stuff out for the bin, the kids dug in and started having fun.
Ethan had a lot of fun making snowmen out of the foam balls and toothpicks
Using the tongs to pick up cotton balls was another favorite!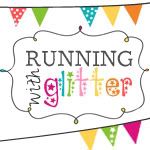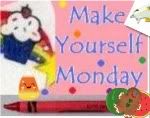 Labels: Fine Motor, Sensory Bins, Winter